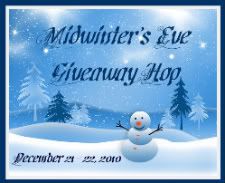 Welcome Hoppers! It's Midwinter Solstice and there's a lunar eclipse... what a great time for a giveaway!
Entering to win is easy- just comment below, with an email address so I can contact you. That's it! Two winners will be selected at random to each win a copy of
Letters of Marque: ABCs for the Savvy Scalawag
. Those winners will also each receive a glamorous, silver-skull gilded pirate bandanna hat, and two dashing pirate rubber duckies! This contest ends Dec 27th.... Winners will be sent notifications to the email addresses they used in the comment.
A second contest is being held at
my publisher's website,
where you can enter to win one of two additional copies through Goodreads as well as taking a peek at the interior pages of the book!
Good luck!!